Professional Electronic Repair Service Since 1978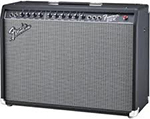 We repair or service almost all makes and models of electronic organs, digital pianos and keyboards as well as other electronic musical equipment such as Leslies, guitar amplifiers, mixers, power amplifiers, effects pedals, and such. See below for our "authorized servicer" list.
While centrally located in DeLand (Western Volusia County, Florida), we regularly service a radius of about 100 miles. We visit Lake, Orange, Seminole, Marion and Flagler Counties weekly. In other counties the schedule varies depending on demand. In most of these areas local service call rates apply. Please see our service area map to get a visual idea of our regular service area. Give us a phone call to setup "on location" service and get a rate quote or visit the 'contact us' page to email us.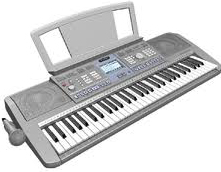 We have several convenient locations for drop-off of electronic instruments like keyboards, guitar amplifiers, mixers and other portable stuff. Please click here for Carry-In/Drop-Off locations or contact us for the drop-off location nearest you.
We are an authorized servicer or factory warranty service center for the following brand name organ companies or manufacturers of electronic musical instruments:
We have extensive experience in servicing instruments from the following companies, some of which, are no longer in business. Many of these we were also "Authorized Service" at one time or another in the past:
Even though some of these companies are not around anymore, their equipment is still, normally, very repairable. In many instances it is easier to find parts for older equipment than for the newer! This is because older instruments quite often used more 'generic' parts than their more modern counterparts. So, before you give up on getting that older instrument repaired, please give us a call, you might be pleasantly surprised!
Thank you for your interest!